YES - Alba Gu Bràth - Faux Suede Tartan Cushion - 18"
Sale price Price $39.00 Regular price $49.00
Tax included.
Shipping
calculated at checkout.
SPECIAL Introductory Offer! - £29.99
(RRP £37.99)
---
Choose your preferred cushion option

when adding to cart.


---
The YES tartan was inspired by the iconic logo...

---
 
Created by Steven Patrick Sim, the Tartan Artisan®, the YES tartan will be registered as 'Alba Gu Bràth' (Scotland Forever), on the 2nd December 2019 on the Observance of St. Andrew's day - the 5th anniversary of the Declaration of Scottish Independence tartan's registration.

The colour palette and the shades produced within the weave portray the wide diversity of peoples, cultures and nationalities found throughout Scottish communities the length and breadth of the country.

The blue and white together forms a visual representation of the Saltire which represents a unifying banner for the whole of Scotland.



This modern and brightly coloured tartan presents a sense of openness and optimism, and is for all who hope to see Scotland as an independent European nation, with the future of Scotland, in Scotland's hands.


-
Alba gu bràth is a Scottish Gaelic phrase used to express allegiance to Scotland. Idiomatically it translates into English as "Scotland forever" though the literal meaning of gu bràth in Gaelic is 'until Judgment'.


---
My most popular size, this 18 inch cushion is printed on high quality, durable faux suede fabric. With plump insert and strong zip. Printed on both sides your tartan cushion can be ordered with or without the word YES.


• 45cm x 45cm (approx. 18" x 18")
• A fully printed double sided cushion featuring the iconic YES tartan, by Steven Patrick Sim
• Designed in Scotland, and hand-made in the UK with care and attention to detail
• Look and feel of real suede, with soft pil
• The pattern, or sett, is matched and seamed for a complete tartan experience
• Stuffed with high-quality plump cushion inserts, made with 100% polyester.
• Inserts are removable via zipped access
• Machine washable (30 degree wash recommended)
• Fully compliant with EU safety regulations

- - -
DELIVERY INFORMATION

My faux suede cushions are made to order with care and attention to detail, and shipping times are 5 to 7 working days. However out-with major promotions this can be a little bit quicker. Products are dispatched on a tracked service, and once shipped you will receive an email with the tracking code.
Flat rate £4.99 (UK) delivery
See checkout for international deliveries
---
The YES tartan cushion is an exclusive product created by the Tartan Artisan ® ...and is also available in a larger 22" size


- - -
The YES TARTAN MUGS are also NOW Available!
CHECK THEM OUT HERE!
Customer Reviews
12/26/2019
Susan G.

United Kingdom
Excellent
Feels beautiful, lovely colour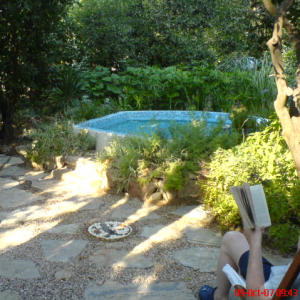 PD
12/18/2019
Patricia D.

United Kingdom
Love it!
So happy with my cushion. Excellent quality and looks great.